Access to our Institute: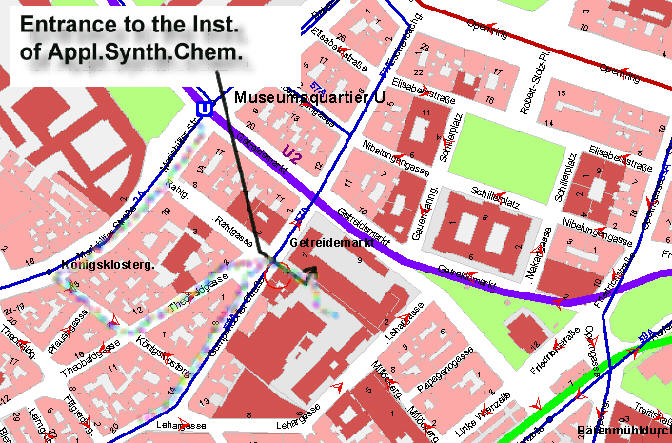 By car: via Gumpendorferstr. 1 - parking in the yard is possible. Tell the porter that you are visiting our Institute.
Note: Gumpendorferstr. is a one-way street. Use colored path

to approach the gate.
By foot: easiest orientation by entrance Gumpendorferstr. 1 into the yard, enter the building to the left, ring bell at the ground floor on the right.